1000X160 Just Life Grigio Wood Floor
£3.81£4.80
£23.81per m²£30.00per m²
Grey, Porcelain Matt Floor tile.
How many do you need?
You can purchase our tiles by either quantity or square meters. Simply specify the required quantity or square meters and the calculator will update the results.
Just Life Grigio from Italian manufacturer Gardenia Orchidea offers the most vibrant reproduction of a true wooden floor but without the maintenance worries of natural wood.
We have selected six shades for stock that we at Branded Tiles feel offer the best colour choices for your home, from natural dark and light oak to more contemporary options of anthracite and grey.
Remember this range should not just be restricted to just your floor, Just Life makes a striking feature wall in a bathroom, kitchen or lounge.
WE RECOMMEND THESE TILES TO BE INSTALLED WITH NO MORE THAN A 30% STAGGERED BOND.
Brand
Gardenia Orchidea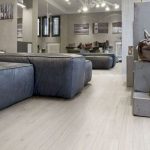 Just Life